Bay Woof cover for January 2017!
What a way to ring in the new year – on the cover of Bay Woof! The magazine used my photo of Simone from a shoot in 2014. We met at Crissy Field and tried to get some action shots of her in front of the Golden Gate Bridge.

My Photo on the cover of The Healthy Cat 2017
The amazing publishers at Amber Lotus chose my photo of this rescue kitten for its Healthy Cat calendar for 2017! This is the last version of the calendar, but you can http://www.amberlotus.com/healthy-cat-2017-calendar/still grab one right here! A few of my images are inside as well.

My cover photo for What Kittens Teach Us!
My newest kitten cover is out thanks to Willow Creek Press! You can get your copy right here!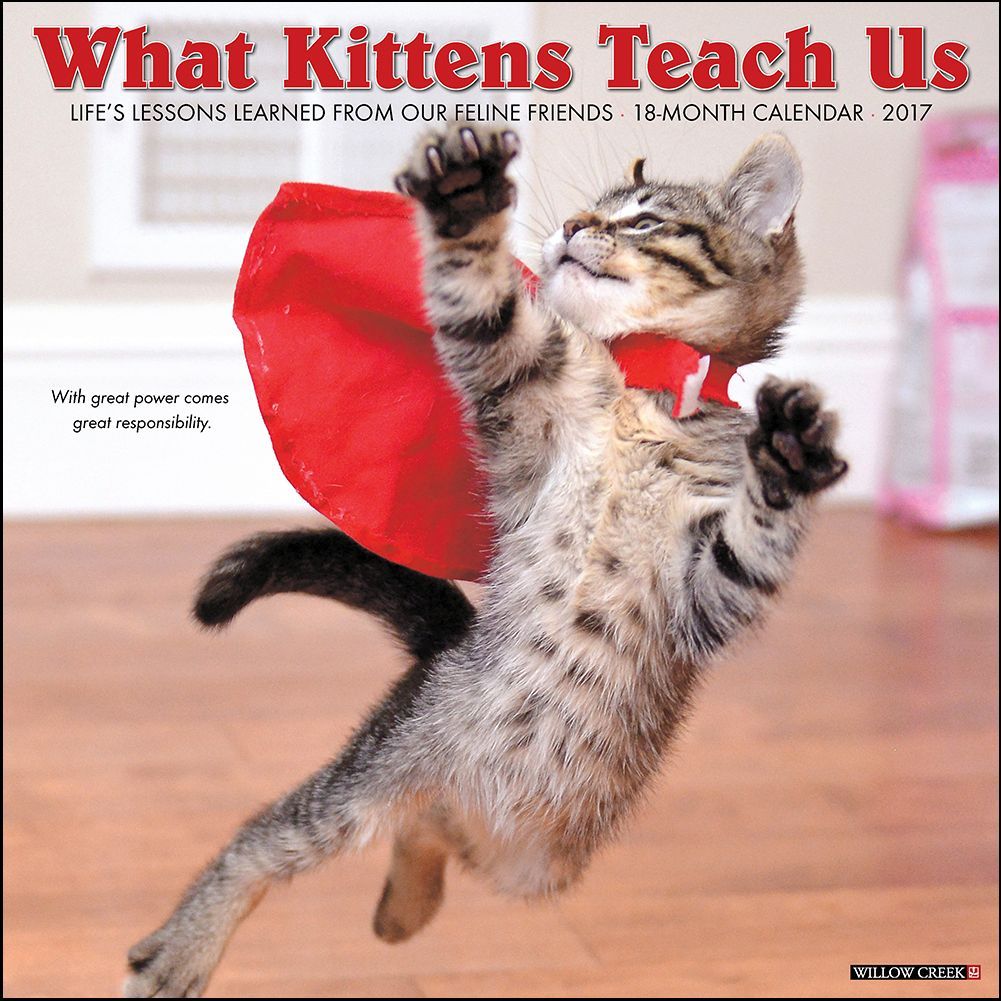 I won Best Dog Photographer in the Beast of the Bay awards!
It's been quite an awards season for me as I have picked up another one, this time for Best Dog Photographer! It is from the Beast of the Bay awards, which are held every year by the Bay Woof magazine. I won this award for the first time back in 2014 so I'm proud to have it back on my mantle! I owe a HUGE thanks to everyone who voted for me, including my clients, rescue partners, and of course readers of Bay Woof. Thank you!


I've been named the  Bay Area's Best Pet Photographer, again!
Once again the voters of the SF Bay Area A-List have spoken, and for the fourth year in a row I've been named Best Pet Photographer! Thanks to everyone who voted for me and for all my clients and rescue partners for making this happen. I appreciate it so much!


On the cover of Bay Woof Magazine!
One of my photos was selected for use on the cover of the always-awesome Bay Woof Magazine! I think this is my fourth or fifth cover for them, and it's always nice to see my photo at all the Bay Area pet stores! This particular model is Sophia, which I met last year on a shoot at Fort Funston. You can read all about our awesome day and check out the photos of Sophia right here!


Dogtime profiles my rescue work!
The website Dogtime.com wrote up a very considerate profile of me for all the rescue work I've done with both cats and dogs. Though I mostly focus on cats, pun intended, I have also taken many rescue dogs' photos as well. I am neither a "cat guy" or a "dog guy." I love them all!


Catster named me a "hero" for my rescue work
This is unexpected, but the website Catster has awarded me a shiny medallion for the volunteer photography I do for Saving Grace Rescue. I am always eager to help special cats in need and it's gratifying to be recognized. Thanks Catster!


My Yorkie photo lands on 500PX's "top 25 dog photos" list!
Here's the list, and I remember when I took the photo of this Yorkie running towards me. She would sort of wander away from where we were standing, and then come flying back with a ton of energy. I think I took this particular photo the second time she came back, so I was prepared and ready for her. I just got lucky though with her stance, the position of her feet, and the light on her face and gorgeous fur. This is certainly my most popular photo on 500PX though. It reached a "pulse" or ranking of 99.9, so it was essentially the highest ranked photo on the entire site the day it was posted!


A site ranked me the 5th best pet photographer in the world!
I have certainly never considered myself one of the best pet photographers in the world, because honestly I don't pay attention to other pet photographers. I know there are a lot of them out there that are a lot better than I am, but I'm just busy with clients and don't want to copy anyone, so I live in a bubble for the most part. That said, I am tremendously honored to be on this list, as it has ranked the top ten pet photographers in the world, placing me at number 5. It feels good to be recognized, and I'm very proud of the work I've done, so even though my #1 priority is to satisfy my clients, I still like being on this list!


Pet Photography tips with me!
Recently I was contacted by a pet insurance company in Australia that asked me to share some of my tips for doing pet photography. It is quite an honor to be included in such a talented group of photographers! Take a look!




The Huffington Post on my work with special needs cats
In March I was lucky enough to be featured on the Huffington Post for the work I do with Saving Grace Rescue. As a blind cat owner for more than a decade, I know first hand how amazing these special cats can be, and though the pro bono work I do for this rescue doesn't fill my bank account, it certainly fills my soul with feelings of gratitude for being able to help these little ones. Read the piece right here!


San Francisco Bay Area A-List – Best Pet Photographer 2015!
Once again my Fans came through for me and voted me Best Pet Photographer in the San Francisco Bay Area for 2015! I won this award in both 2013 and 2014 so I'm extremely pleased to have won it once again. I couldn't do it without my fabulous clients, my partners in the San Francisco rescue community, and my friends! Thank you to all who voted for me!!


Frida – Dog Mayor of San Francisco
There are many perks to my work as a volunteer photographer at Animal Care & Control in San Francisco, among them the chance to participate in fun photo shoots like the one I did with Frida. The shelter held an auction for the chance to allow someone's pet to become Mayor of the city of San Francisco, but just for one day. I was tapped to handle the shoot, and it was one of the most fun days I've had with a camera in awhile. We visited all the San Francisco landmarks including the Cliff House, Crissy Field and the Golden Gate Bridge, and the Presidio. We followed it up a few days later with the official ceremony at City Hall, where the actual Mayor Ed Lee along with the Board of Supervisors welcomed Frida and her owner Dean with open arms, giving her a special commendation. Afterwards Dean and Frida gave a press conference, and Frida walked away on all fours with a sweet swag package. All in all, it was an amazing fundraiser, a fun day, and I got to rub elbows with some political folks for the first time. Here's my favorite photo of Frida, along with some links to the news coverage:
The Star in Malaysia
CINewsnow of Chicago
CityLab from The Atlantic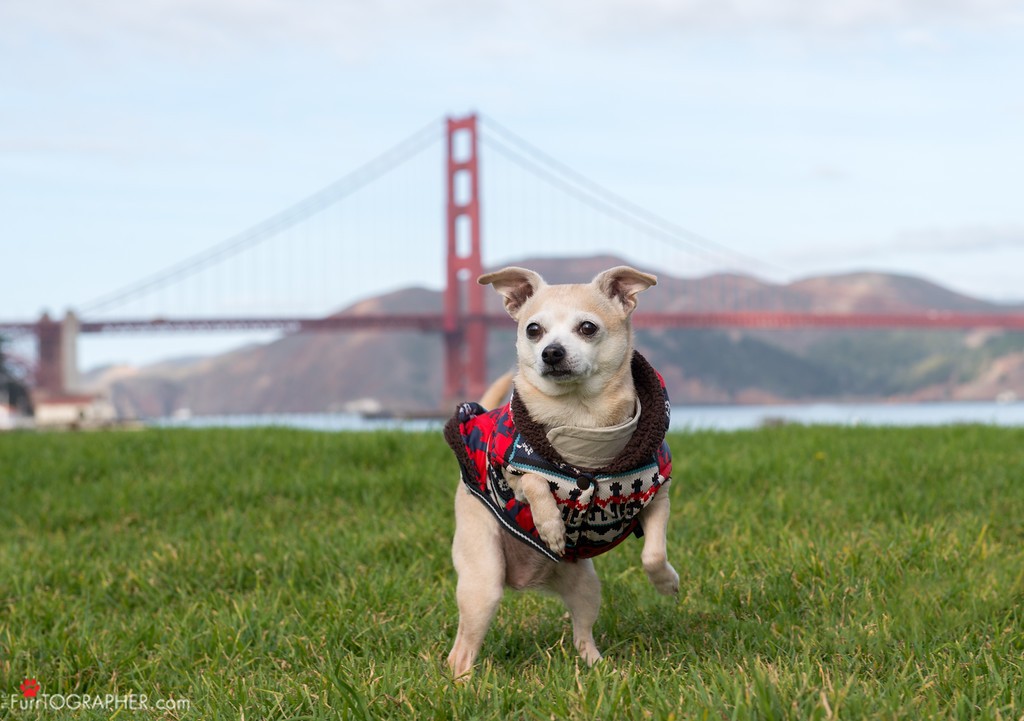 Bay Woof Magazine – Best Dog Photographer 2014
This year I was lucky enough to be named Best Dog Photographer in the San Francisco Bay Area by the voters in Bay Woof Magazine's Beast of the Bay awards. It is my first time winning so I'm eternally grateful for all the votes and for the clients of mine who spread the word. I love photographing dogs and was over the moon to pick up this award. Thank you everyone!
 Bay Area A-List – Best Pet Photographer 2014
For 2014 I was once again named Best San Francisco Pet Photographer, which is incredible as I had some extremely talented competition here in the Bay Area. Thank you to everyone who voted for me! I appreciate every single vote!
Interview with me in Haus Panther!
I was lucky enough to be featured on the awesome cat blog Hauspanther.com where they asked me questions about my cat photography. I have not done too many of these types of Q/A sessions so I hope my answers were helpful. Take a look if you're interested in getting better pics of your cats!

 How to Take The Best Pet Photos – Digital Trends article with me!
Consumer electronics super-site Digital Trends asked me for some tips on Pet Photography, and I was happy to oblige! In this quick interview we discuss tactics for getting pets to cooperate, what gear I use, how to shoot dogs in motion, and what to do if you don't have a fancy camera like mine. Give it a read!
Pet Photography 101 with me on the Improve Photography Podcast!
My friend Jim Harmer asked me to be the guest on his super-popular and always helpful podcast, Improve Photography. Jim and I talked about my Pet Photography, how I got started, and tips for taking better pet photos. Take a listen if you have the time, and I highly recommend subscribing to his podcast if you're looking to improve your photography. It's one of the best podcasts on photography you can find.


Jarvis P. Weasley on Good Morning America!
I was lucky enough to take some photos of a cat that went viral due to his overwhelming cuteness and the fact that he's cross-eyed. His name is Jarvis P. Weasley and he's from Saving Grace Rescue, who I've worked with for over two years now. He made the rounds on the national media including this appearance on Good Morning America!

Jarvis P. Weasley on Russell Brand's Youtube!
When Jarvis was conducting his global press tour he was lucky enough to appear in Russell Brand's Youtube video where Russell discusses the news of the day. All Russell said when he saw Jarvis was "CAT" but hey, it's still pretty cool 🙂
Jarvis P. Weasley in the New York Post!
My photo of Jarvis appeared on the front page of the NY Post where the author wondered whether or not he would become the next Lil Bub! Jarvis hasn't gotten quite that big, yet.