Like a lot of pet photographers, I got my start by taking photos of rescue and shelter animals. When I first started, I figured it would be a great way to build my portfolio and learn my craft, while also helping the animals. I loved it, and spend thousands of hours doing pet photography for free just trying to improve my skills and help as many animals as I could.
As a full-time professional pet photographer I spend most of my time shooting for clients, but I still make tine to do as much pro-bono rescue work as I can. I currently volunteer my photography services to the following San Francisco animal rescues:
Wonder Cat Rescue: I began taking photos for Wonder Cat Rescue in 2010, as this is a one-woman cat rescue based in San Francisco. Together with the founder and an amazing team of foster partents we have found homes for hundreds of cats over the years.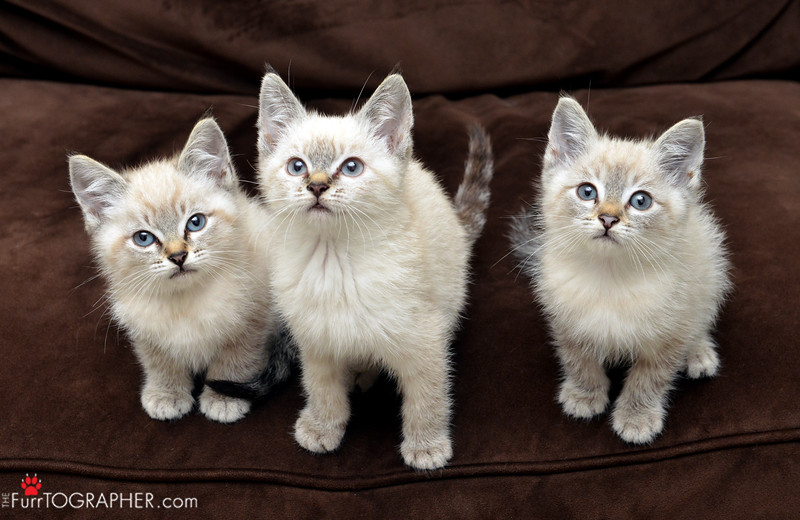 Three siamese-mix kittens I photographed for Wonder Cat Rescue.
Saving Grace Rescue: This is a non-profit rescue for special needs and at-risk kittens found in the Bay Area. I've been a volunteer at SGR, as we call it, for almost three years now, and in that time we've helped find homes for kittens who were blind, born with deformities, afflicted with cerebral hypoplasia, or were just barely hanging on when they came into rescue. It's rewarding work, and as the owner of two blind cats myself I know how often these "special" animals are overlooked in the shelters, so I do all I can to help them find their forever homes.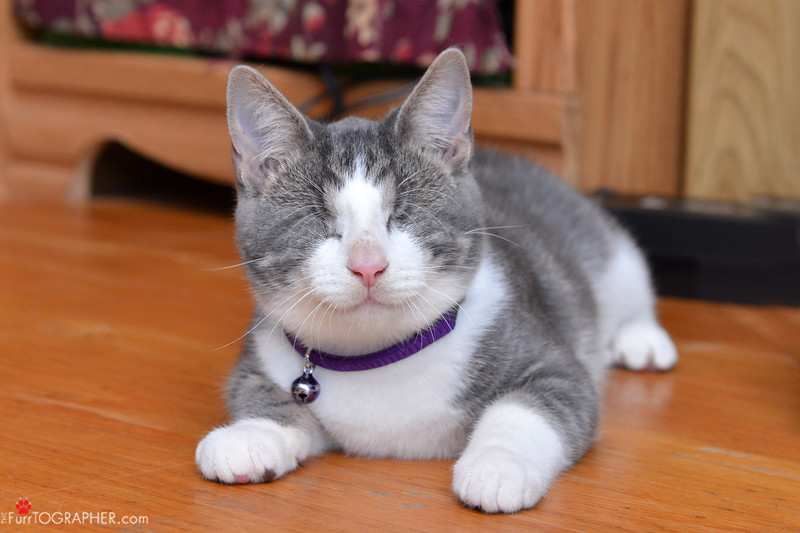 Adorable Dr. Tray, a very special kitten, from Saving Grace Rescue.
San Francisco Animal Care & Control: This is the municipal shelter for the city and country of San Francisco. I've been a volunteer since 2011 and mainly photograph cats and kittens, but since it's an "open door" shelter I've been lucky enough to photograph chinchillas, rats, turtles, coyotes, chickens and pigeons, puppies, and a hedgehog. I've also been involved in several high profile adoptions including Gem the trash puppy, Guinevere the landfill dog, and Maloose the cat from Iran.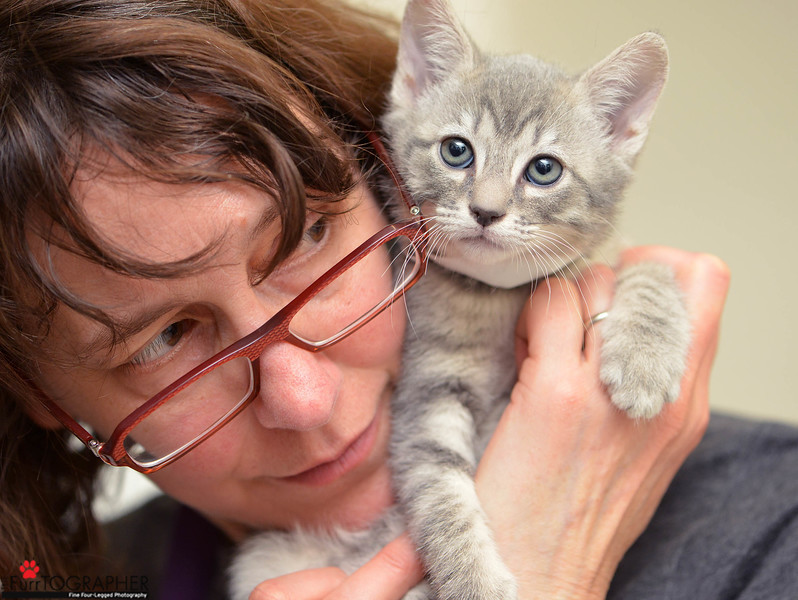 A rascally kitten and a staff member pose for me at Animal Care & Control in San Francisco.
I also have been a professional photographer for Pet Food Express' My Mutt program, which helps shelter animals all over the Bay Area. When people give a $250 donation (or larger) to any pet-related organization, Pet Food Express sends me (or one of my colleagues) out to do a photo shoot, and the result is a beautiful poster that hangs in the store. The best part is, when the poster finally has to come down, the owner gets to keep it! Talk about a cool memento!


A My Mutt poster I did featuring the lovely Samantha.